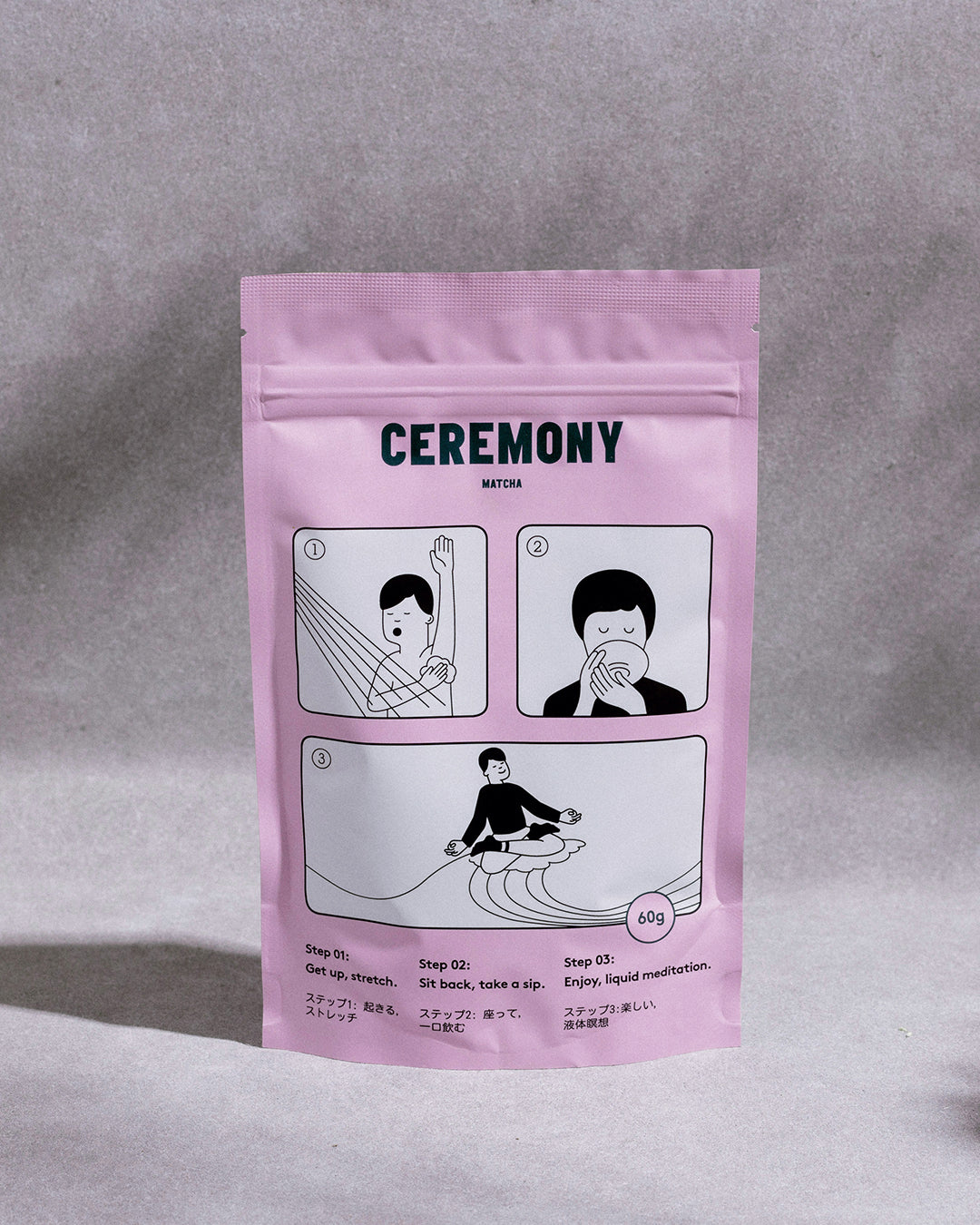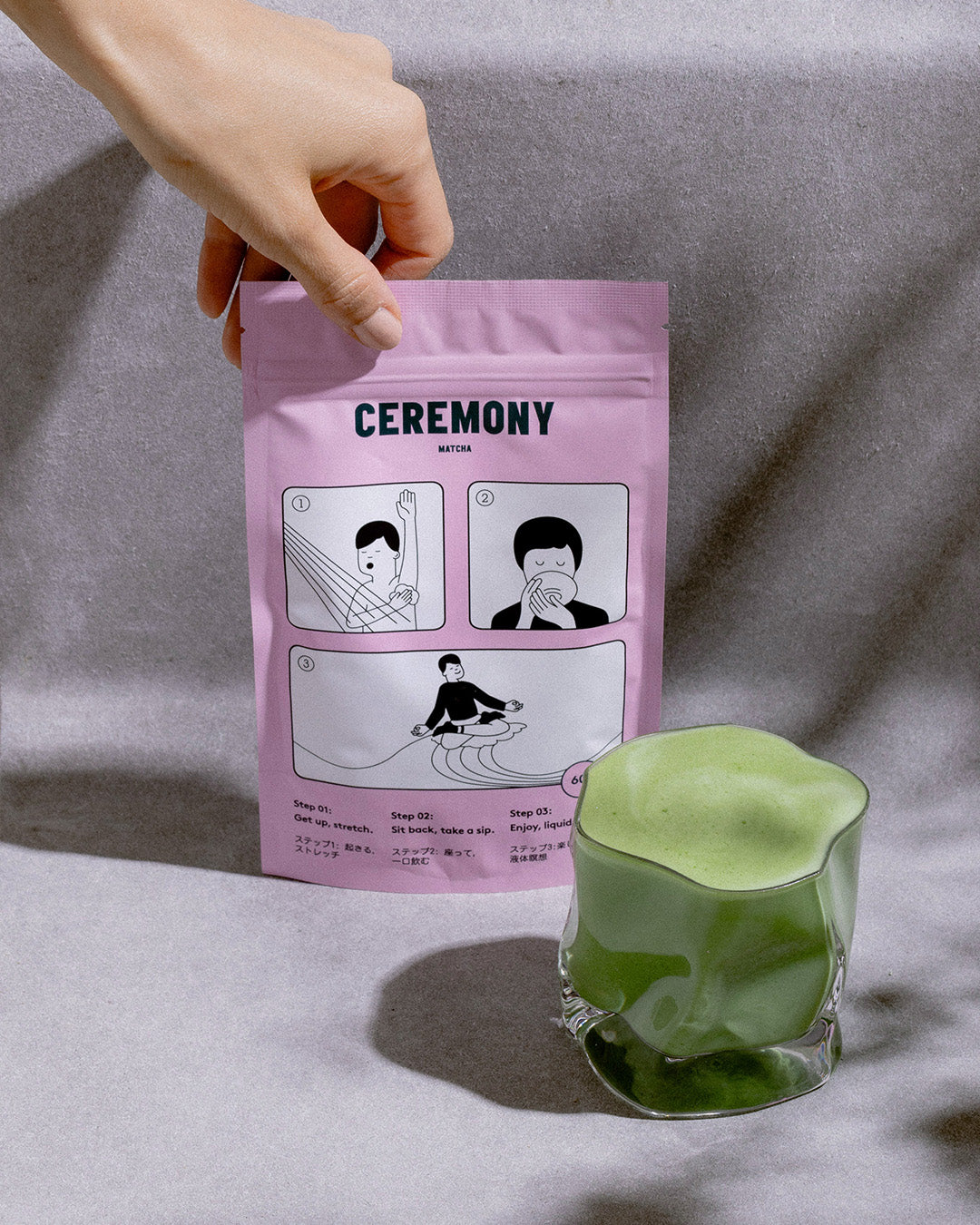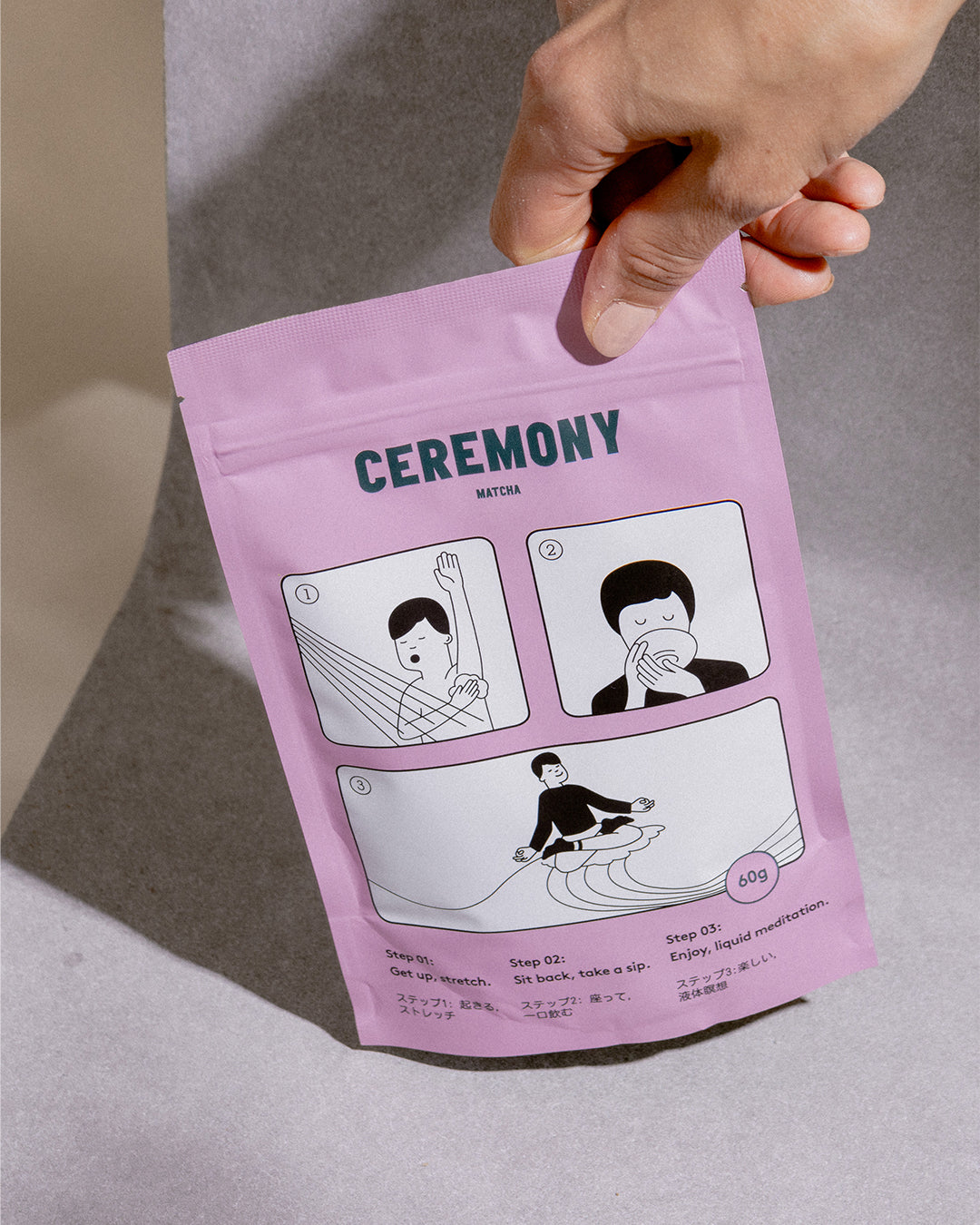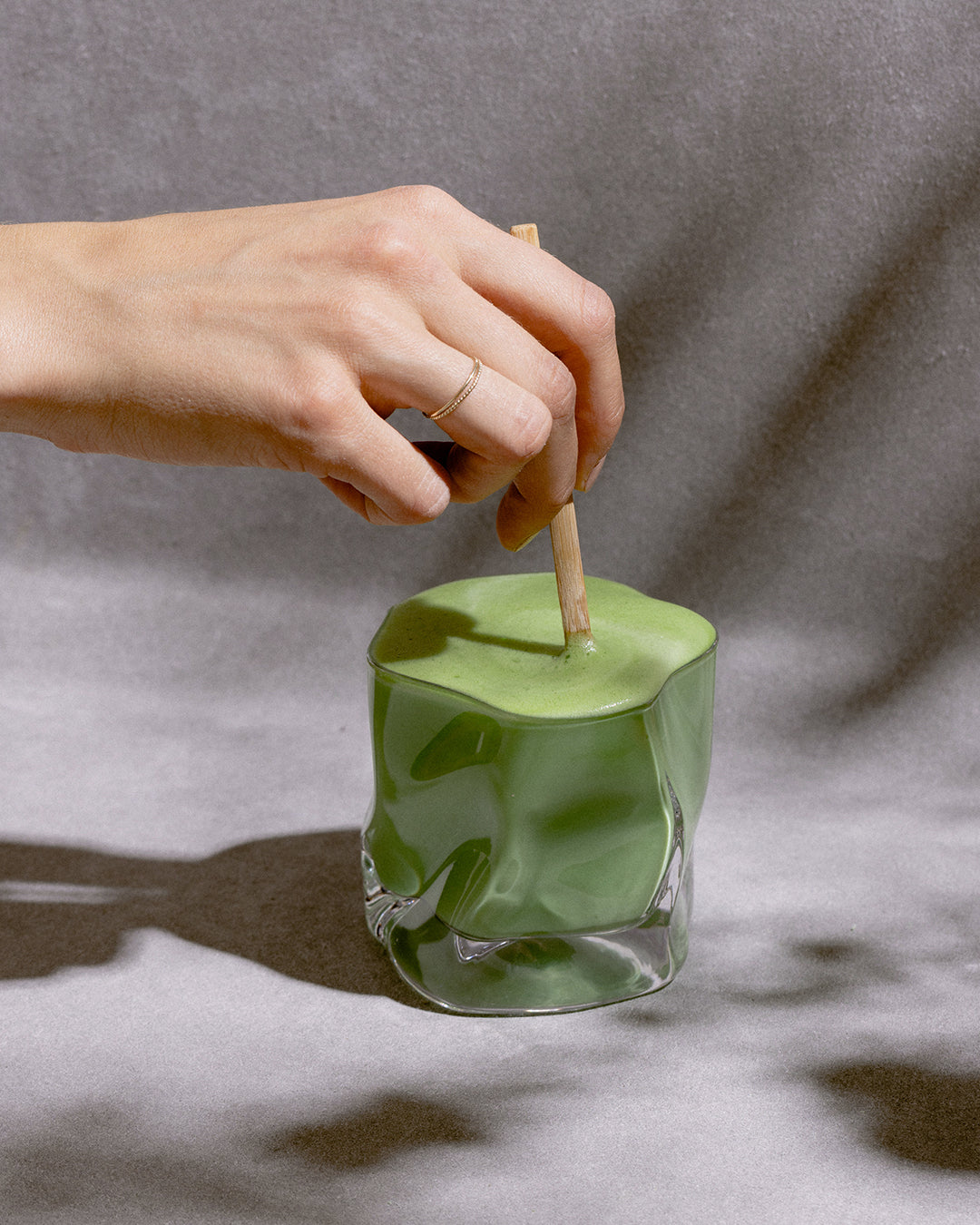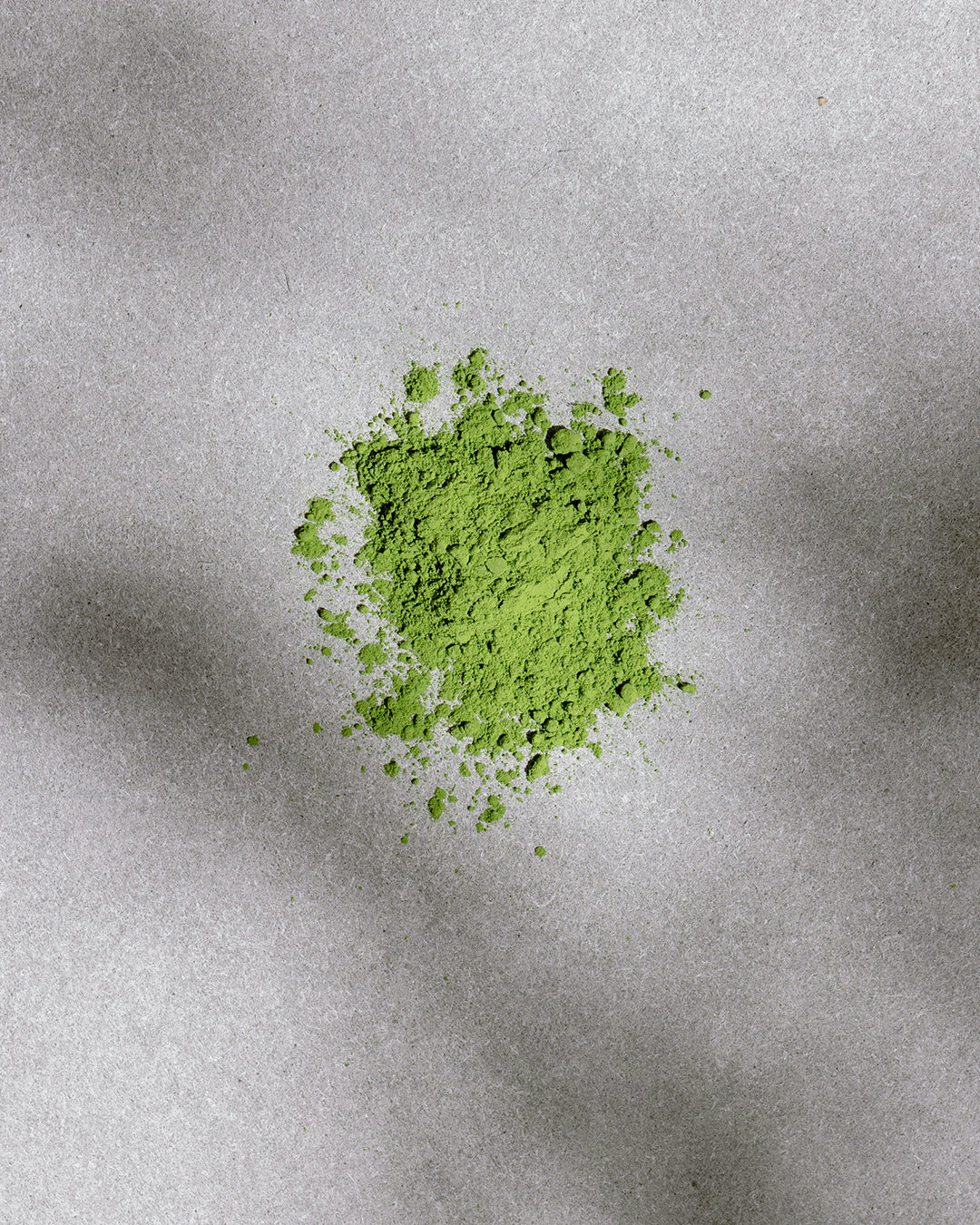 What it is:

Our signature 60g bag of Ceremony matcha powder to prepare your favourite matcha drink at home. It is ceremonial grade, sourced directly from a farm in Uji, Japan. It lasts for 30-60 servings of matcha, making it the ideal size for matcha lovers. Order a subscription if you drink matcha daily!
"Beautiful colour, great texture and amazing taste! I have been drinking matcha every single morning for 10 years and it is so difficult to find matcha this good." - Customer Review

Why we love it so Matcha: 
100% organic and sustainable
Sourced from Uji, Japan

Premium, ceremonial grade quality
Handpicked & Stoneground 

Restore your mind and body with a calming, uplifting beverage prepared from Ceremony's traditional Japanese matcha powder. Our ritually cultivated matcha offers a delicious alternative to your daily cup of coffee.
Instructions

1. Add 1 Tsp of Matcha into a Bowl

2. Add about 50ml of hot (max. 80°C) water

3. Whisk, shake or blend well until froth forms

4. Add your favorite warm milk and fill up your glass

5. Sip & Enjoy!
Quality

- Ceremonial grade

- First harvest

- 100% natural

- Pesticide free

- Certified organic

- Vegan

- No sugar
Taste

Umami, full-bodied, smooth taste with a lingering sweetness.
Storage

Keep sealed and store in a cool dry place, away from moisture, sunlight and odors.