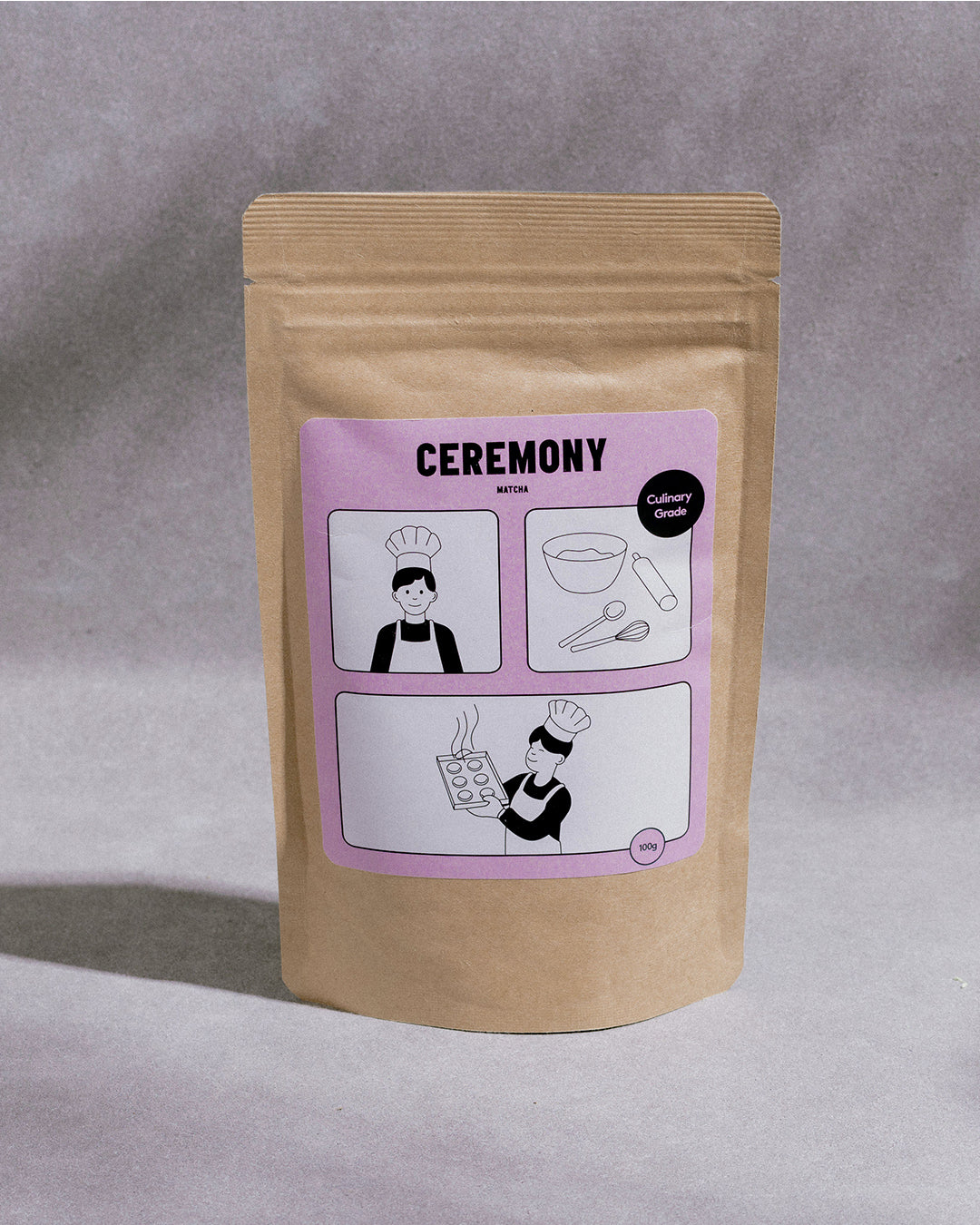 Organic Baking Matcha Powder 100g
If you are addicted to the taste of matcha like we are, adding it to your baked goods can create an entirely new recipe that leaves your taste buds tingling!
Culinary grade matcha is ideal for baking and cooking. It is especially handy for recipes that call for more matcha than is typically used for a standard cup of tea.
Our signature tin of culinary-grade matcha powder is the answer to all your culinary dreams.
What makes our Matcha special:
High-Quality Culinary Grade Matcha Powder
100% Organic and Sustainably Sourced from Uji, Japan
Ideal for Cooking, Baking, and Blending
Quality

- Culinary grade

- 100% natural

- Pesticide free

- Certified organic

- Vegan

- No sugar
Taste

Culinary Grade Matcha offers a more robust flavor with more bitter notes. It is less sweet than Ceremonial Grade Matcha which makes it ideal for creating green tea flavored goods.
Storage

Keep sealed and store in a cool dry place, away from moisture, sunlight and odors.